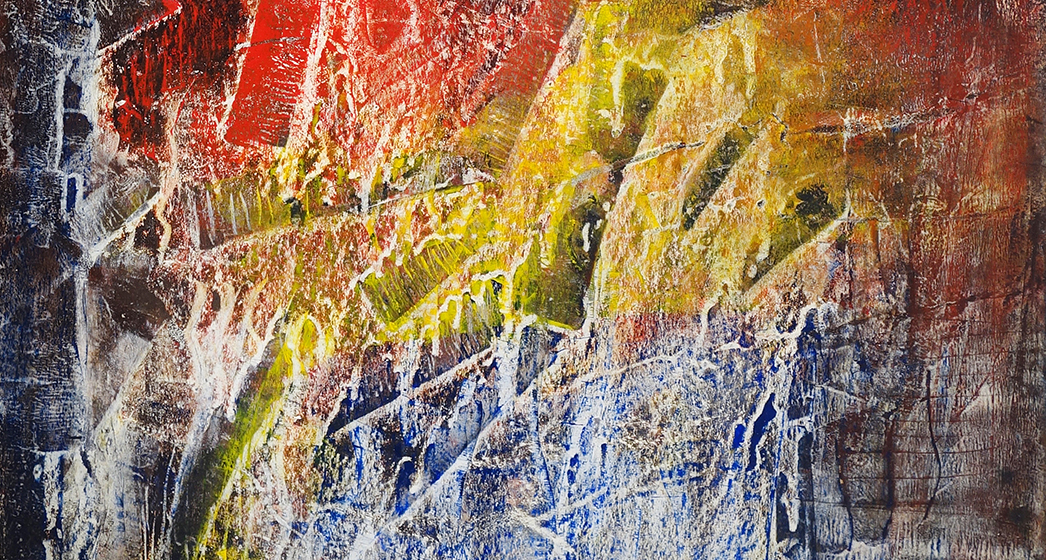 Sari Dienes: Atmospheric Changes
May 8 – June 1, 2019
SARI DIENES: Atmospheric Changes
May 8 – June 1, 2019
Opening reception: Tuesday, March 7, 6 – 8pm
Closed on Saturday, May 25 for Memorial Day
Hours:
Wednesday – Friday: 11am – 5pm
Saturday: 11am – 3pm
or by appointment
Location:
Jill Newhouse Gallery
4 E 81st Street
New York, NY 10028
Pavel Zoubok Fine Art is pleased to present SARI DIENES: Atmospheric Changes, an intimate exhibition of paintings and works on paper from the late 1940s and early 1950s by this pioneering American artist.
While best known for her signature frottages, or rubbings of the 1950s and 1960s, the broader trajectory of Sari Dienes' (1898-1992) oeuvre tells a more expansive story about her relationship to modernist styles and strategies during the middle decades of the twentieth century. Like many artists of her generation, Dienes explored the aesthetic terrain of the unconscious mind vis-a-vis Surrealism during the 1930s and 1940s, employing strategies such as decalcomania, automatic drawing, hybrid imagery, and chance operations in her work. But by the mid-40s, she too felt the gravitational pull of gestural abstraction with the advent of Abstract Expressionism, being as she was, at the epicenter of its flowering in postwar New York City.
The current exhibition features a select group of works that reflect this fundamental shift, not only in Dienes' work, but in the larger history of American art. In works such as Forest Edge and Web Maze, pictorial spaces that recall the dream-like atmospheres of surrealist decalcomania (a technique involving the pressing of paint between sheets of paper.) are punctuated with "drips", pours and gestural washes of color that form web-like networks that vibrate with energy. The circuitous and seemingly random line of these enigmatic compositions belie a rigorous grounding in mark-making, a hallmark of her training with the Purist painter, Amédée Ozenfant.
Sari Dienes was born in Debreczen, Hungary in 1898. During a career that spanned some six decades, she worked in a wide range of media, creating paintings, drawings, prints, sculptures, ceramics, textile designs, sets and costumes for theatre and dance, sound-art installations, mixed-media environments, music and performance art. Prior to her arrival in New York City in 1939, she lived in Paris and London, where she studied with Fernand Léger, Amédée Ozenfant, André Lhote and Henry Moore. Her work has been exhibited nationally and internationally since the early 1940s, with notable exhibitions at the storied Betty Parsons Gallery and later as a founding member of the Feminist collective, A.I.R. Gallery. Her work has been included in major museum exhibitions, including the Museum of Modern Art, the Solomon R. Guggenheim Museum, the Brooklyn Museum, The Art Institute of Chicago, the Rhode Island School of Design, the Museum of Fine Arts Boston and the Wadsworth Atheneum. Recent exhibitions at The Hammer Museum, The Menil, The Drawing Center, Pavel Zoubok Gallery and Marc Selwyn Fine Art, as well as new scholarship, have brought renewed interest in her life and work.
For images and additional information please contact Kris Nuzzi at kris@pavelzoubok.com.
http://pavelzoubok.com/exhibition/sari-dienes-atmospheric-changes/